In this month's Newsflash: We ask to stay remain your bestie, we gear up for the 3rd Annual Uniquely Me Fashion Show & Fundraiser Gala with EDSS, and we release the 3rd music video in the Southside Mitsubishi trilogy called Must Be A Mirage!
Email not displaying correctly?
View it in your browser.
In elementary school, my best friend was Mark Strickland. We were both short, shared the same sense of humour, and if I may say so myself, we were both gosh darn cute. Every year, we would exchange one shoe with each other from our brand new "indoor pair" of school shoes so that everyone could be reminded that we were best friends. We walked to school together, we listened to the same music, and we even liked the same girls.

A couple years ago, I found a note written for Mark in grade 6 that for some reason or another my parents had kept. It read something like this: "Dear Mark, I know you are my best friend, but every time I say I like a girl, you end up liking her too, and I don't like that. I don't want to be best friends anymore."

Things were so simple then. Now, to send all of you, our Newsflash subscribers, a simple note containing a friendly story, some helpful marketing and advertising tips, and share some of our most imaginative creative to keep you up to date with our company, we have to worry about the rules and legislation of Canada's Anti-Spam Policy.

If you are included in this email it is because you are a friend, client, or someone we have had the pleasure of meeting in person. We kindly hope that we may continue this relationship together. If you have received this email in error, or you just "don't like that" and "don't want to be friends anymore", then please feel free to unsubscribe at the bottom of this email. The unsubscribe button will be available at all times as per the legislation, but let's stay together.

With the above post, we have also completed the brand new PLANiT-SPAM Act of 2014 "CYA" (Cover Your Ass).

Read up on Canada's Anti-SPAM Legislation: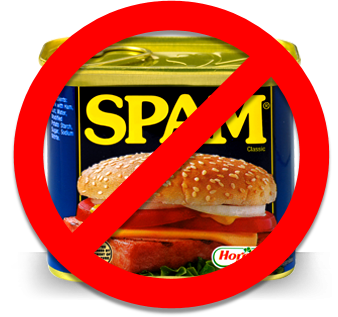 SPAM IS DELICIOUS THOUGH.
Here is a sneak peek at some recent creative highlights at PlanIt Sound Inc.
EDSS - Uniquely Me Teaser
#MustBeAMirage
The first commercial widely believed to be the first to feature a homosexual couple aired in 1994, when an Ikea
ad featured two male companions shopping for furniture.
Most watches displayed in advertisements are set to 10:10 in order to best frame the brand name of the watch, and they make a smiling face.



Pre-recorded advertisements became possible in 1956 with the invention of videotape recording.
3rd ANNUAL UNIQUELY ME
FASHION SHOW & FUNDRAISER GALA
We would like to extend our warmest thank you to Ambere and the entire EDSS team and board for giving us the opportunity to work together on such a wonderful event, the 3rd Annual Uniquely Me Fashion Show & Fundraiser Gala. We have had such a tremendous time working closely with so many of the truly uniquely talented individuals living with Down syndrome, including none other than Joe Moss himself! From high end fashion photo shoots, to the "Uniquely Me" music video, you have all been rock stars and we can't thank you enough for inspiring us all to "unmask our unique abilities"!
On Thursday, September 11, 2014, at the brand new stunning Porsche Centre Edmonton, Ledcor presents the 3rd Annual Uniquely Me Fashion Show and Fundraiser Gala for the Edmonton Down Syndrome Society (EDSS). This year, PlanIt Sound Inc. is ecstatic to have been contracted as the event organizers for what is set to be the fashion fundraiser event of the year. With a metallic theme, custom designed by the stylish and talented Cory Christopher, expect an evening of unalloyed entertainment filled with live performances from

world-renowned violinist and philanthropist

Sophie Serafino, music spun by DJ Kwake and Harman B, our friends at Urban Metropolis, a high end fashion show

creating a setting for locally-based and internationally respected designers: Kathleen Todoruk, Kelly Madden, Trisha Pasnak, Derks and Hunt Amor jewelry to showcase their latest creations,
and launch of the brand new EDSS theme song and music video, "Uniquely Me"!
. Style-icon, Sarah Chan, has taken on the role of chairing the event. She will be walking the runway with other local celebrities like Oiler wives Jenny Scrivens and Krista Ference, CTV personalities Stacey Brotzel, Erin Isfeld, Kimberly Wynn, Jesse Beyer and Rob Williams, city councillor Amarjeet Sohi and Dr. Melanie Lewis from the Edmonton Down Syndrome Clinic at Stollery Children's Hospital.

Other sponsor organizations include: Weiss-Johnson, long time supporters of EDSS, as well as contributions from fashion influencers in Edmonton, including Pose Salon Downtown, Avenue Magazine and CTV. Generous experience donations from West Jet, Copper Point Golf and Jasper Park Mountain Lodge will be featured during the live auction, along with a breathtaking, exclusive experience of breakfast for 2 at Tiffany In New York City, generously donated by Tiffany & Co.!

More than halfway sold out, with over 3 weeks left to go! Get your tickets now!

Tickets are $130, and can be purchased online at


www.edss.ca
Watch the Teaser Video!
We'd also like to send a huge shout out to our friends over at Urbanity Custom Homes, who without their sponsorship, the "Uniquely Me" music video would not have been possible. Another special thank you goes out to our oh-so-talented young artists: Phoebe Davis, Michelle Diaz and Brendan Guy. Your dynamic chemistry and effortless performances shine through the video.
Video Credits:
Creative Directors: R.J. & Rowena Cui
Performed by: Phoebe Davis, Michelle Diaz and Brendan Guy
Composed by: Fred Brenton
Director/Cinematographer: Simon Morgan
Production Team: Sheena Moore, Colleen Nuk and Brittany Black and Cameron Ford
And now, for round 3 of the Southside Mitsubishi saga, we saved the best for last. The brand new music video, "Must Be A Mirage", is a glorious throwback to the 80's, where RUN DMC wore Adidas track suits with the Shell Toes, and women wore hot pink leggings and crimped their hair. Our talented young hip-hop artist, Yak Dollaz, drives around the southside streets in his stunning Mitsubishi Mirage which he got for under 10k., brand new. Yes, this vehicle is under 10K, brand new. The problem is, Yak keeps running into a mirage of his own, where the mirage of a beautiful young woman played by the lovely Stephanie Steeves, keeps disappearing and transforming into our humble Southside Mitsu sales staff playing himself, Sebastian Marriott. Yak refuses to fall for the mirage a third time by the end of the video, and the real Sebastian Marriott finds himself in for a great surprise.

Big shout out once again to Mike and the whole Southside Mitsu team for working with us on such fun creative. Tough day at the office, this was.
Watch the Video!
Video Credits:
Creative Director: R.J. Cui
Performance by: Yak Dollaz of COB
Composed by: Fred Brenton
Cinematographer: David Baron
Camera Assistant: Cameron Ford
Actors: Stephanie Steeves and Sebastian Dupuis-Marriot
Special guest appearance: Red Jameson Cui
Dancers: Alyssa Wiebe, Sarah Dharshi and Emily Armstrong
Southside Mitsubishi staff / dancers: Neil Fricker and Aaron Glena
If you haven't already, please check out our newly renovated website at www.planitsound.com. Thank you!